Membership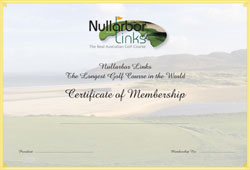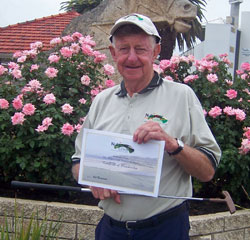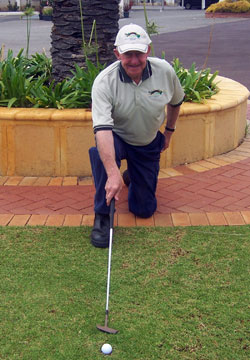 The Nullarbor Links concept is unique. The 18-hole par 72 golf course spans 1,365 kilometres with one hole in each participating town or roadhouse along the Eyre Highway, from Kalgoorlie in Western Australia to Ceduna in South Australia. Each hole will include a green and tee and somewhat rugged outback-style natural terrain fairway. The course provides a quintessential Australian golfing experience unmatched anywhere in the world.
Become a member of the most unique golf course in the world and impress your mates at the golf club
Here are your benefits:
Your very own special number will be allocated and remain with you for ever.
A specially designed Cap and Shirt in great fabric will be yours. These shirts cannot be purchased by non members.
A commemorative certificate will be issued with your name and number.
Special offers on travel and accommodation will be emailed to members from time to time.
Your membership fee is a once in a life time fee and is set $215 and $18 postage for Australia.
For International the fee is $215 and $35 postage (Australian dollars).
Just follow the prompts and register your interest.
(You may wish to read the Terms and Conditions first.)