Course layout
Hole 7
:
Nullarbor Nymph
Par 4 - 315m
At Eucla Golf Club
It was Christmas in 1971 in the bar of the Eucla Motel where the Nullarbor Nymph was created. Locals, were sitting around the busy motel bar, drinking beer and telling stories, when out of the beer came some made-up yarn about a naked sheila living in the desert with the kangaroos.
In the bar was a PR bloke from Perth, heading east looking for work. He was broke and couldn't pay his motel bill so he told the motel owner, Steve Patupis, he would put his Eucla Motel on the map instead.
He sent out the story to a newspaper of a naked woman with long blonde hair, running with the kangaroos on the Nullarbor at Eucla. The Nymph story went ballistic. Journalists and news crews were coming in by the planeload. They came from Adelaide, Sydney, Perth and US. The BBC even sent a full TV documentary crew. The story was a monster, and the locals were feeding it.
One journalist wasn't buying it and he wanted to get home. He took Mr Scott into the motel bar who liked scotch. "Of course it's bullshit, mate!" he finally slurred. "And you bastards are goin' for it."
The journalist phoned the story out from Eucla's phone box for the Sunday Mail's front page, "Nullarbor Nymph a Hoax".
Tee: Steve Patupis
"Mr Steve" was born in Lithuania and was one of the first post-war Balts to arrive in Australia.
Steve discovered the potential of Eucla, whilst truck driving across the Nullarbor in the 1960s. He dreamed of a modern motel and visitors facilities at Eucla and commenced to build his dream in March 1967. With hard work and help from family and friends he was able to open for business in November 1967.
Over the years Steve became a true character of the Nullarbor. With his humor and wit, his was respected and loved by visitors and locals alike.
Mr Steve's spirit, generosity and humor will always be remembered, he will remain forever a legend of the Nullarbor.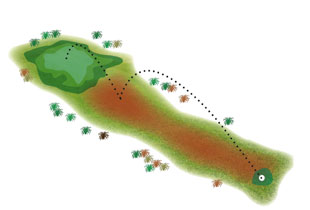 ---
Tourism links