Course layout
Hole 9
:
Brumby's Run
Par 3 - 125m
At Madura Pass Motel
Originally Madura was settled as a pastoral homestead in about 1876. Madura's early history is rather sketchy, however for many years the area was well known for producing quality polo and cavalry horses for the British Imperial Indian Army.
At the time these fine stock horses were employed in various British campaigns on India's rebellious Northwest Frontier. Later known as "Walers", these horses were bred at Madura by an ex-Army Officer who overlanded them to Eucla for shipment to foreign ports. During World War 2 Madura was a site of importance to Australian Army engineers who were intent upon upgrading what is now known as the Eyre Highway.
At the time Madura was the only known site with free flowing bore water throughout the Eucla artesian basin. To obtain this supply the Western Australian Government financed the drilling of a borehole to a depth of over 300 metres. Whilst Madura's brackish water supply was perfectly suitable for grazing stock, it nevertheless needed to be desalinated for human consumption.
Tee: Barbara and Brian Pike
Brian & Barbara Pike are very long serving Managers of Roadhouse Properties along the Eyre (Nullarbor) Highway since 1979. Brian & Barbara first managed Madura Pass Oasis Motel in 1984 and since 1996 been the Regional Manager for five roadhouses along the Highway, including Nullarbor, W.A./S.A. Border Village, Madura Pass Oasis Motel, Wedgetail Inn - Cocklebiddy and John Eyre Motel - Caiguna.
Brian & Barbara Pike represent a life time of commitment to the Eyre Highway and its operation.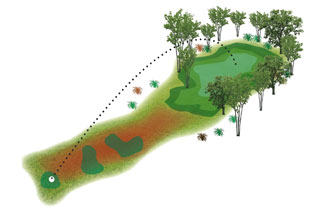 ---
Tourism links