Course layout
Hole 18
:
CY O'Connor
Par 4 - 365m
At Kalgoorlie Golf Club
The Pipeline CY O'Connor built, tells the story of the Mundaring to Kalgoorlie pipeline designed by Engineer-in-Chief CY O'Connor.
The pipeline carries fresh water from the hills on the outskirts of Perth to the eastern goldfields of Western Australia, across a distance of 560 kilometres. It took five years to build and was completed in 1903.
It is still in use today and supplies water through 8000 kilometres of pipe to almost 100,000 people and 6 million sheep throughout the goldfields and surrounding agricultural areas.
Tee: Alf Caputo
Alf Caputo was the secretary of the Eyre Highway Operators Association and the project manager of Nullarbor Links from the announcement of the project in 2004, to its completion in 2009.
In 2004 as chairman of Kalgoorlie Goldfields Tourism, Alf met Bob Bongiorno who at the time was Chairman of Eyre Highway Operators Association. Bob told Alf of his vision of establishing The world's longest Golf Course. In his dream the course would stretch from Ceduna in SA to Norseman in WA.
Alf immediately saw the potential of such an idea and set about making the dream come true. The only stipulation was that the course finish in Kalgoorlie-Boulder. Alf's hard work and dedication to the cause saw an absolute pipe dream become one of the most important tourism icons in Australia's Golden Outback.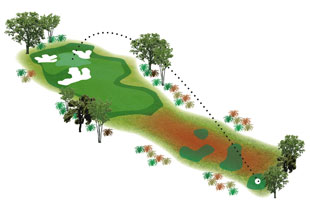 ---
Tourism links