Course layout
Hole 10
:
Eagles Nest
Par 4 - 347m
At Cocklebiddy Motel
Cocklebiddy lies on the southern edge of Western Australia's vast sheep grazing belt. Within the area are several large scale sheep grazing operations, some larger than a number of European countries. With limited rainfall sparse stocking rates of about 8 to 10 sheep per square kilometre are the norm. During its pioneering years Cocklebiddy was the site of an aboriginal mission. Today, however, all that remains of the mission are its stone foundations.
In recent years Cocklebiddy has gained an international reputation as a site for one of the world's largest cave systems. Ten kilometres to the north west of Cocklebiddy Roadhouse lies Cocklebiddy Cave. In 1983 a French caving expedition created history by exploring the cave to an unprecedented distance of 6.4 kilometres.
This record was later broken in 1995 by Australian Christopher Brown - bettering the 1983 record by a mere 20 metres. Cocklebiddy cave system is unique in that the cave system extensively penetrates an aquifer that lies 90 metres below the Nullarbor Plain. Within Cocklebiddy cave are a number of vast limestone caverns, rockfalls and saline subterranean lakes that extend for several hundred metres.
Tee: Bindy
Bindy (Glen) Seivwright has been carting BP Fuel along the Eyre Highway since 1983. He provides an invaluable service to all Fuel retailers and Pastoral Stations.
Bindy has over the years become a very popular truckie with all the roadhouses. He is a well respected and obliging person. The roadhouse operators regard Bindy as a real mate and look forward to his weekly visits.
This Tee is dedicated to a great bloke and a real true blue, Aussie Trucker. Bindy was awarded the Order of Australia for his services to the Nullarbor.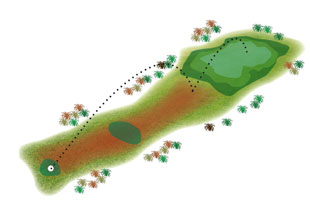 ---
Tourism links