Course layout
Hole 8
:
Watering Hole
Par 4 - 330m
At Mundrabilla Motel
Tee: McGill & Kennedy
Mundrabilla Roadhouse and Station are situated on the Roe Plains framed between the scenic Hampton Tablelands (named after a former Governor of Western Australia, Doctor John Steven Hampton) and the coast. The plains are about 40km wide and extend for about 250km from near Eucla in the east to twilight cove near Eyre in the west. The plain was named after John Septimus Roe (1779 - 1878) the first Surveyor General of WA and are familiar to motorists as they pass through them after entering or leaving via the Madura or Eucla Pass. Roe Plains were a source of sandalwood in the past which was harvested and exported to the Far East.
Mundrabilla was named after one of the first sheep stations to be settled on the Nullarbor Plain. On the 20th November 1872 two Brothers Thomas & William Kennedy with William McGill and his 21 year old wife Annie trekked 800 arduous miles from Albany with 800 ewes and four bullocks and eight horses to select grazing land. The Government were giving out grants for leases for up to 100,000 acres of crown land. The Kennedy's and McGill settled at Mundrabilla Homestead where they found good grazing lands and sufficient water for their stock. Examples of the reality of settling into unknown territory Annie McGill was to die during childbirth in 1879. Tragically Thomas Kennedy was later speared and never fully recovered dying some years later. Both graves of Annie McGill and Thomas Kennedy are on the station property.
Today the roadhouse established in 1968 is located 30km from the original station settlement. Both are still thriving businesses today.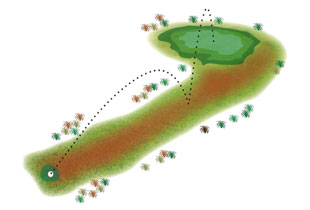 ---
Tourism links